Exquisite Weddings
April/May 2012
Here's to Ceci Johnson
Exquisite Weddings magazine features an exclusive interview with Ceci Johnson, visual stylist, invitation queen, and New York City's arbiter of glam!
Featuring our couture wedding invitation suite of Amanda and Abner and M. Steves Skincare logo and packaging we designed. Also, Ceci shares her favorite picks of the moment like Leah C. Millinery headpieces and champagne flutes from her Tastemaker's Collection at WWRD for NewlyWish.com.
View the full article here (pdf, 418KB).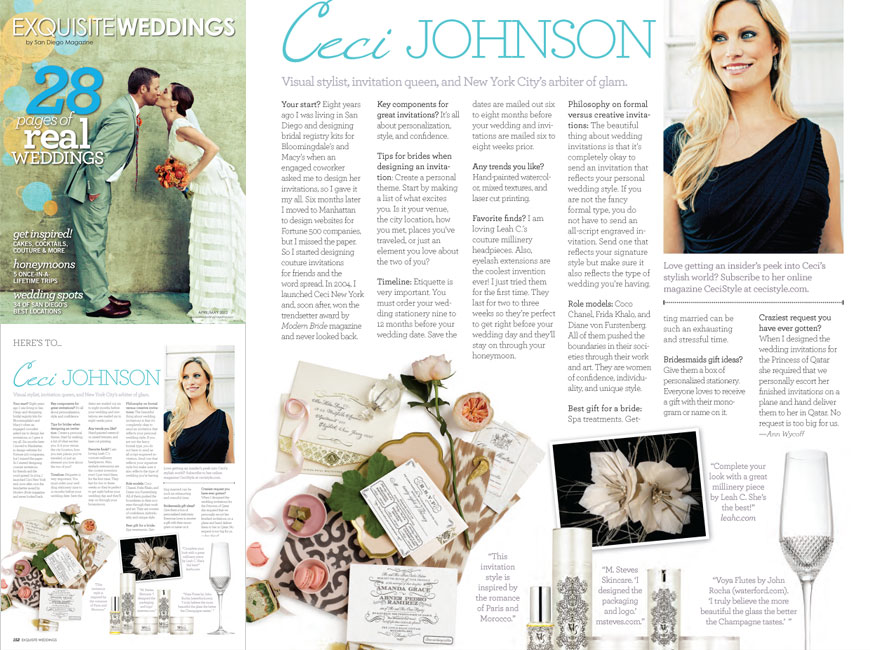 PEOPLE ARE TALKING ABOUT: