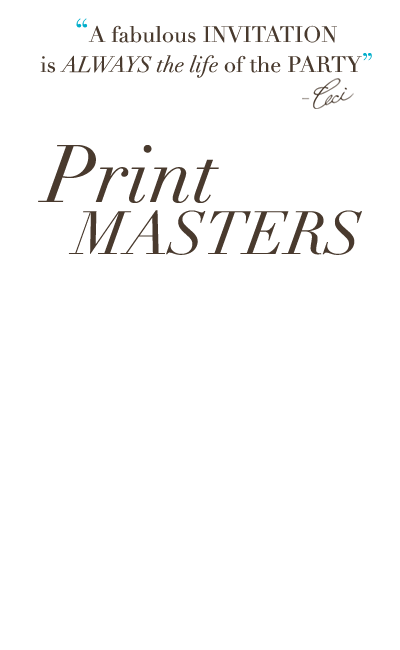 Private
CECI PRIVATE EVENTS
Every outstanding party starts with a stand-out invitation. Whether it's an intimate affair or a full-blown reception, Ceci New York creates that special spark and sets the tone with bold and exciting creations.
From attention-grabbing graphic prints to the most meticulous printing techniques, founder Ceci Johnson and her team of experts master each design element. Every discerning detail - from the luxurious materials to surprising and engaging design and delivery concepts - boasts a one-of-a-kind statement. The outcome is an unforgettable celebration of style.
We invite you to view a selection of Ceci private event invitations.
PEOPLE ARE TALKING ABOUT: