GATSBY FEVER
Join me – I've got Gatsby Fever! With director Baz Luhrmann's glittering new version of The Great Gatsby hitting the big screen this month, it's all about Roaring Twenties glamour and flapper charm here at CeciStyle.
I loved the design of the Gatsby movie posters so much, we decided to use it as inspiration for this week's cover, shot by Fred Marcus Photography. Didn't the creative team do an amazing job taking me back to the 1920s? I hardly recognize myself! And if the Deco designs that surround me seem familiar, that's because they are: we took them straight from one of our recent Ceci New York Couture invitations (see the original here).
Of course, Art Deco style has always been a popular jumping-off point for Ceci New York wedding clients, and it's no wonder – there's something so breathtakingly romantic about the whole era. Head to Ceci Creative Tips to see the different ways we've approached this iconic look for clients over the years.
And if you're dreaming of being a Gatsby-type bride yourself, you won't want to miss this week's Expert Style Tips. Fashion eye Julie Sabatino, whose job it is to style brides for their wedding weekends, will have you feeling like a fabulous flapper from the rehearsal dinner to the ceremony and beyond. Let Julie help you be the star of your own show!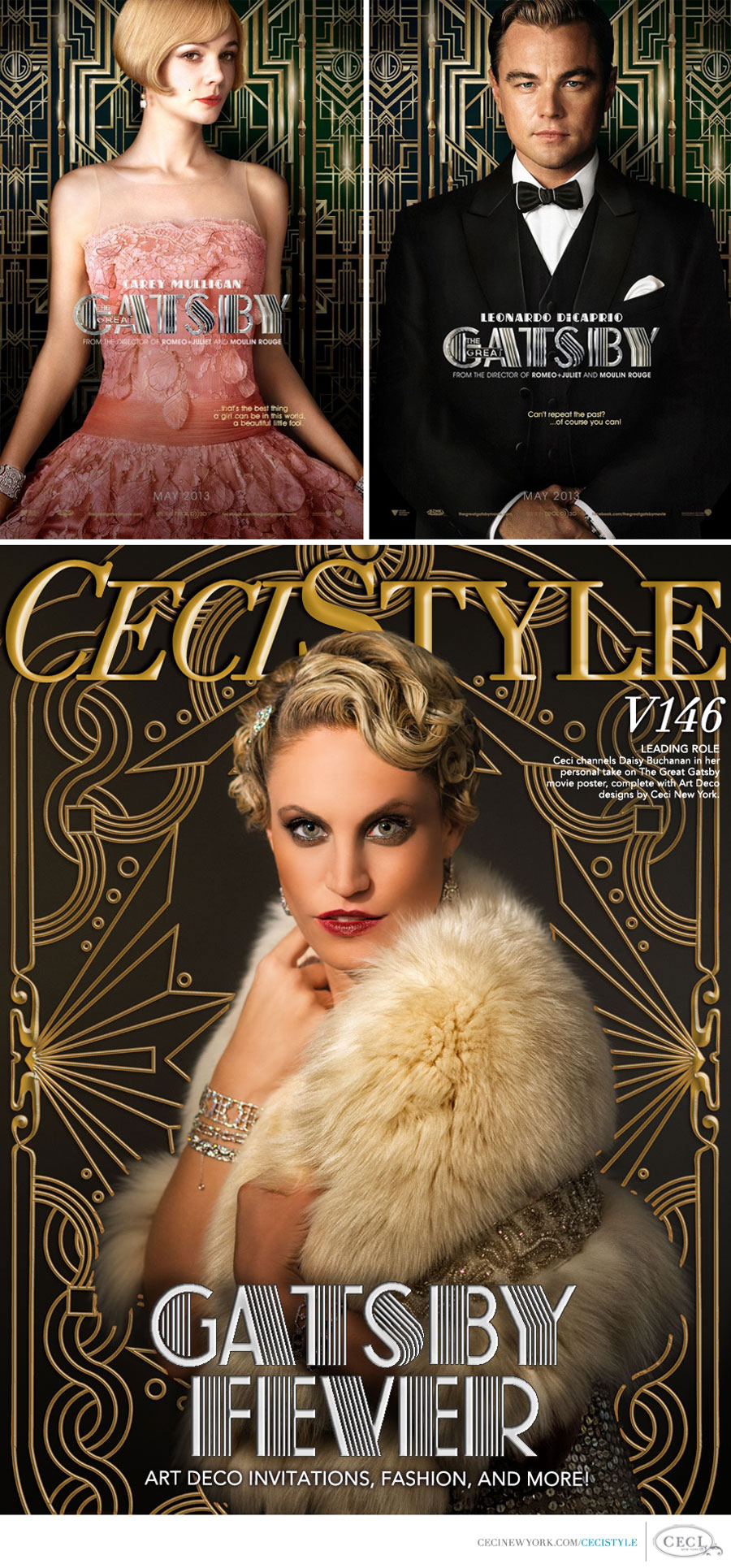 Photography by Fred Marcus Photography. View the Creative Team in Behind the Scenes.
THE CREATIVE TEAM: Photography: Fred Marcus Photography Hair: Jerami Brown at De Beradinis Salon Makeup: Heidi Evora-Santiago for Damali NYC Stylist: The Stylish Bride Dress: Alice + Olivia Stole: Linda Richards Earrings: Kwiat